Reduce Oklahoma businesses' vulnerability to frivolous lawsuits and remove legal threats and obstacles to legitimate business operations through legal justice and lawsuit reform.
Support adding disclosure and/or other reforms (e.g.interest rate caps or loan limits) of third-party litigation funding (TPLF) to the state's existing statute.
Support protection of businesses from liability when cybersecurity attacks and data beaches occur by providing an affirmative defense to businesses with security controls in place.
Support an employer liability shield for an employer, general contractor, premises owner, or other third party solely for hiring an employee or independent contractor with a criminal conviction.
Support pro-business lawsuit reforms and oppose legislation that would expand liability.
Support Oklahoma mirroring the dismissal statute to conform to the Federal Rules of Civil Procedure.
Support reasonable guardrails on litigation advertising.
Support increased transparency in Oklahoma's Appellate Courts.
Staff & Committee Contacts
Staff Contact:
Emily Crouch
Senior Vice President
Government Affairs
ecrouch@okstatechamber.com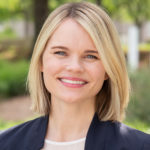 Committee Chair:
Jeff Starling
Chief Legal and Administrative Officer
Lagoon Water Midstream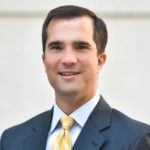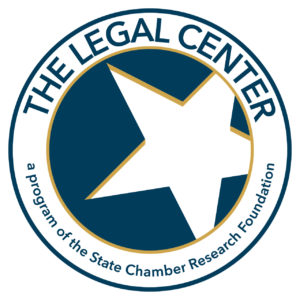 The Legal Center, a program of The State Chamber Research Foundation, is geared toward researching policy implications surrounding the third branch of government.
State Chamber members are invited to join one or more of our committees and be a part of helping shape our policy agenda. Using the link below, you can fill out a committee application form.