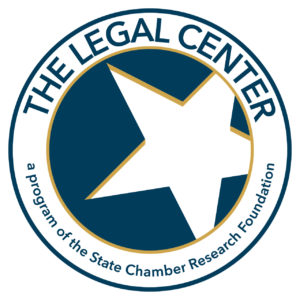 The Legal Center, a program of The State Chamber Research Foundation (SCRF), is geared toward researching policy implications surrounding the third branch of government.  
The purpose of the SCRF Legal Center is to promote free enterprise and economic prosperity by advocating for the consistent and fair application of the law as written.  
The launch of the Legal Center comes on the heels of the historic Oklahoma Supreme Court ruling last November that overturned a $465 million verdict in the state's case against Johnson & Johnson concerning the opioid epidemic. The Court found that the award was based on an improper expansion of state law, a decision The State Chamber agreed with.  
In addition to policy research and insight, the Legal Center will offer continuing education credits (CLEs) to employees of The State Chamber member companies.