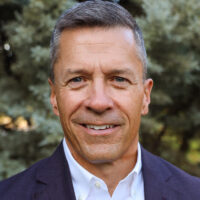 Chad Warmington
President and CEO
The State Chamber
Chad Warmington was named president and CEO of The State Chamber of Oklahoma in 2020. Through his leadership, the Chamber leads pro-business advocacy and political affairs on behalf of the business community throughout Oklahoma.
Chad has over 20 years of experience in Oklahoma politics. He previously served as the president of the Petroleum Alliance of Oklahoma, where he oversaw the merger of two separate oil and gas organizations, along with the establishment of a unified executive committee and board of directors, and the implementation of new governance structures and bylaws.
He sharpened his skills leading advocacy efforts on behalf of the business community serving previously as the executive vice president for The State Chamber, in which he managed political, government affairs and marketing operations.
Chad has also served as chief of staff to three speakers of the Oklahoma House, on U.S. Sen. Don Nickles' staff and as campaign manager for multiple statewide campaigns.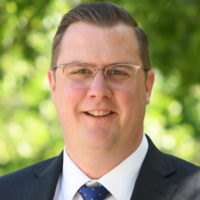 Ben Lepak
Executive Director
State Chamber Research Foundation
Ben Lepak is the Executive Director of the State Chamber Research Foundation (SCRF), leading the organization's mission to develop free enterprise oriented public policy that improves Oklahoma's economic competitiveness. Prior to taking the helm at SCRF in 2020, Ben served as a legal fellow and public policy analyst at the 1889 Institute, a think tank focused on Oklahoma public policy issues. Ben has practiced law in both the public and private sectors in Oklahoma and Texas, serving in diverse roles at large and small private firms, as general counsel for a nonprofit, and as lead counsel to 24 elected officials across a three county district in northeast Oklahoma. Ben received a B.B.A. in Finance from the University of Oklahoma, where he graduated with distinction, and a J.D. from the University of Notre Dame, where he served as an Articles Editor on the Notre Dame Law Review and studied under now U.S. Supreme Court Justice Amy Coney Barrett. 
Ben and his wife, Sarah, will soon welcome a baby girl, who will join Teddy (5), Paul (3), and Daisy (1) in keeping their parents on their toes.