Employers in Action Fall Lunch Series
EIA is gearing up to hit the road as we launch another season of our 2023 Fall Luncheon Series, where we will be in communities around the state to hear from you about the issues impacting your business.
These luncheons give you the opportunity to connect with other employment professionals in your area as well as your elected officials.
We hope you will join us for this FREE lunch opportunity at the location nearest you!
Nov. 16: Tulsa, 11:30 a.m. - 1 p.m.
The Vault Restaurant
620 S Cincinnati Ave
Tulsa, OK 74119
Questions:
For more information on Employers in Action, click here.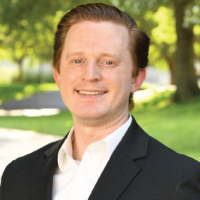 Director of Community Engagement