Monitor and analyze all legislation and proposed regulations that impact Oklahoma's transportation system and make certain that the state's transportation system infrastructure is capable of moving people and products efficiently.
Support the creation of, and allocation of State funding for, public financing mechanisms within State Agencies/Entities to "pool" infrastructure funding from public/private sources and offer long-term infrastructure loans to eligible public entities for Economic Development purposes.
Oppose a patchwork regulation and legislation of a state-by-state approach on data privacy.
Protect the right of companies and the state to use eminent domain for infrastructure projects.
Support efforts to minimize the impact of regulatory requirements and taxation that increase transportation project costs, stifle productivity, and delay delivery of critical infrastructure improvements.
Oppose any deterioration of Oklahoma's state highway funding and protect the Eight Year Construction Work Plan by returning the statutory allocations that are being diverted to the general fund.
Support extending the Heartland Flyer from Fort Worth, Texas via Oklahoma City, Oklahoma to Newton, Kansas and designate this as a national route on the National Amtrak system to provide viability and funding.
Oppose public funding being used to build broadband infrastructure in communities where internet service meeting or exceeding the federal definition already exists.
Support an accurate map of where broadband is and is not available in Oklahoma.
Support the 15-year, $5 billion ACCESS Oklahoma Plan to enhance safety, connectivity, access, and economic development across the state's turnpike system.
Support the implementation and full funding of Federal Surface Transportation Programs and a continued effort to convert State Highway 412 into a federal interstate highway.
Protect the continued implementation and funding of the state's nationally leading Bridge Improvement Plan to repair or replace Oklahoma's structurally deficient and functionally obsolete bridges.
Support growth of Oklahoma's 5-year CIRB plan and restore funding that is essential for counties to continue to address bridge and highway infrastructure needs.
Preserve and protect Oklahoma's airport funding and protect the Airport Capital Improvement Plan and Oklahoma Air Service Development Grant program and revolving fund.
Support development, testing and implementation of advanced mobility systems in Oklahoma and oppose regulations which place unnecessary burdens on the growth of the industries.
Ensure an adequately funded Federal Highway Transportation Program and support stable revenue sources for the Federal Highway Trust Fund.
Support efforts to remove barriers to broadband access in Oklahoma, such as ensuring that providers are reasonably charged for use of the public rights of way or the facilities within the rights of way.
Staff & Committee Contacts
Staff:
Dalton Miller
Government Affairs Manager
dalton@okstatechamber.com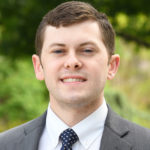 Committee Chair:
Chase Beasley
Director of Government Affairs
American Airlines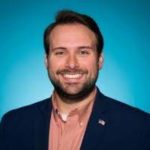 State Chamber members are invited to join one or more of our committees and be a part of helping shape our policy agenda. Using the link below, you can fill out a committee application form.