Monitor and analyze all legislation and proposed regulations that impact Oklahoma's transportation system and make certain that the state's transportation system infrastructure is capable of moving people and products efficiently.
Oppose any deterioration of Oklahoma's state highway funding and protect the Eight Year Construction Work Plan by returning the statutory allocations that are being diverted to the general fund as a primary input into the safety and wellbeing of our citizens and the growth and sustainability of the state's economy.
Protect the continued implementation and funding of the state's nationally leading Bridge Improvement Plan to repair or replace Oklahoma's structurally deficient and functionally obsolete bridges.
Preserve Oklahoma's Five-Year CIRB plan and restore funding that is essential for counties to continue to address bridge and highway infrastructure needs.
Support the completion of the backlog of infrastructure maintenance on the McClellan Kerr Navigation system and the completion of the channel to a depth of twelve feet utilizing ARPA and other federal infrastructure funding.
Support efforts to minimize the impact of regulatory requirements that increase transportation project costs, stifle productivity, and delay delivery of critical infrastructure improvements.
Encourage the executive branch and ODOT to continue the long history of partnering with Oklahoma tribes on state highway and other road projects that are mutually beneficial.
Support extending The Heartland Flyer to Newton, KS and designate this as a national route on the National Amtrak system to provide viability and funding.
Support the Oklahoma Turnpike Authority in its efforts to partner with the Oklahoma Department of Transportation in order to meet the needs of the current and future traveling public, as well as stimulating economic development.
Support development, testing and implementation of advanced mobility systems in Oklahoma and oppose regulations which place unnecessary burdens on the growth of the industries.
Preserve and protect Oklahoma's airport funding and protect the Airport Capital Improvement Plan.
Support the implementation and full funding of Federal Surface Transportation Programs, and a continued effort to streamline and improve project delivery.•Including, Conversion of State Highway 412 into a federal interstate highway; Funding for Highway Trust Fund, Mass Transit Account & federal capital improvement programs.
Oppose state-level efforts that conflict with federal laws and regulations that impact the telecommunications industry.
Oppose a patchwork regulation of state-by-state approach on data privacy.
Support efforts to remove barriers to broadband access in Oklahoma such as ensuring that providers are reasonably charged for use of the public rights of way or the facilities within the rights of way.
Support efforts to improve the resiliency of Oklahoma's water and wastewater systems and promote the use of water reuse projects.
Staff & Committee Contacts
Staff:
Emily Crouch
Senior Vice President
Government Affairs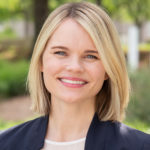 Committee Chair:
Chase Beasley
Director of Government Affairs
American Airlines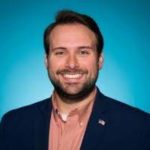 State Chamber members are invited to join one or more of our committees and be a part of helping shape our policy agenda. Using the link below, you can fill out a committee application form.