Ensure Oklahoma employers are competing on a level playing field with other states when it comes to the laws and regulations they have to comply with, particularly in the area of employment law.
The Chamber opposes state legislative efforts to undermine the Employee Retirement Income Security Act of 1974 (ERISA) due to the negative impact on member businesses.
Oppose efforts to interfere with employer's ability to negotiate benefits plans for employees.
Oppose benefit mandates that raise the cost of health insurance for employers and employees in OK (including white bagging).
Oppose new state and federal mandated private health insurance benefits that would raise costs to businesses attempting to provide quality health insurance benefits until such a time as an independent cost/benefit analysis accompanies and justifies any proposed health insurance benefit mandate.
Oppose efforts that would interfere with an employer's and employee's freedom to contract.
Oppose actions to limit employers' ability to set their own workplace vaccination policy.
Support better employment and training opportunities for Supplemental Nutrition Assistance Program (SNAP) recipients and encourage participation.
Support non-traditional employment supports as a business expense.
Promote parent and student Right-to-Know policies and public information for about secondary education and career opportunities.
Support prompt determination for occupational licenses and permitting from the corresponding body and/or reduced fees based on the period of nondetermination.
Oppose expansion of state and federal mandates on employers, including but not limited to paid family and medical leave benefits and/or programs.
Support business protections and property owners' rights regarding possession of weapons.
Protect and defend Oklahoma's Administrative Workers' Compensation System.
Support reforms to Oklahoma's unemployment benefits system, including work search, job matching, program integrity.
Preserve the business community's interest in workplace safety as it relates to use of marijuana.
Staff & Committee Contacts
Staff Contact:
Adam Maxey
Vice President
Government Affairs
adam@okstatechamber.com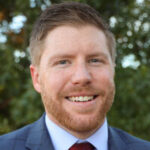 Committee Chair:
Don Bullard
Workers' Compensation Attorney
Bullard & Associates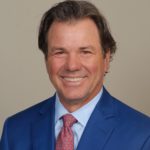 Employers in Action, a coalition of HR and employment professionals led by The State Chamber, will provide you the opportunity to interact with elected officials and keep you up to date on the latest issues impacting your bottom line. As a member of the non-partisan coalition, we need your expertise and real-world experience to ensure policies introduced at the State Capitol help instead of harm your business.
Click here to learn more about the Employers in Action coalition! 
State Chamber members are invited to join one or more of our committees and be a part of helping shape our policy agenda. Using the link below, you can fill out a committee application form.