Review and analyze all legislation and proposed rules and regulations that impact Oklahoma's energy and natural resource sector.
Support a sales tax exemption for produced water (whether recycled or not) that is sold to operators for completion activities.
Support efforts to reform Oklahoma's statutory framework for paying oil and gas royalties in an accurate and timely manner.
Oppose any unnecessary regulatory intrusion into energy industry operations
Support, protect and expand the state's current eminent domain laws for energy infrastructure development.
Support Oklahoma's current oil and natural gas pooling laws to protect the development of Oklahoma's resources for the benefit of mineral owners, the state budget and economic development.
Provide adequate funding to support efforts to streamline and improve efficiencies and upgrade IT infrastructure at the Corporation Commission.
Support the Interstate Oil and Gas Company Commission efforts to secure funding for plugging of orphan wells.
Support the rights of industry, public and private land and mineral owners to be free from burdensome regulations due to candidate, threatened, and endangered species.
Support efforts to ensure state primacy over pipeline safety as directed by the U.S. Pipeline and Hazardous Materials Safety Administration (PHMSA).
Support state primacy over environmental regulations and energy and natural resource industry operations.
Support voluntary carbon capture and sequestration strategies in the energy industry,
Support the development of hydrogen economy in Oklahoma,
Support efforts to modernize county assessment procedures for Oklahoma.
Support the retention and protection of the rights and private property aspects of Oklahoma's surface and groundwater laws.
Oppose state regulations on energy, environment and natural resources that are more stringent than federal laws and regulations.
Support market-based efforts to expand development of affordable and functional internal combustion engines, natural gas vehicles, electric vehicles, and all other alternative fuel vehicles and strategically expand natural gas and hydrogen fueling and electric charging infrastructure.
Staff & Committee Contacts
Staff Contact:
Dalton Miller
Government Affairs
Manager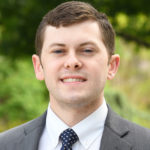 Committee Chair:
Shea Loper
Director of U.S. Government Relations
Ovintiv USA, Inc.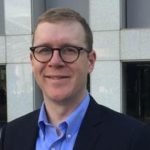 State Chamber members are invited to join one or more of our committees and be a part of helping shape our policy agenda. Using the link below, you can fill out a committee application form.