Review and analyze all legislation and proposed rules and regulations that impact Oklahoma's energy and natural resource sector.
Monitoring any PFAS legislation/regulations and ensuring that the best available science is used in any public policy debate.
Oppose proposal to destabilize current electrical structure in Oklahoma for any customers.
Support the rights of industry, public and private land and mineral owners to be free from burdensome regulations due to migratory birds, candidate, threatened, and endangered species.
Oppose state regulations on energy, environment and natural resources that are more stringent than federal laws and regulations.
Oppose any unnecessary regulatory intrusion into energy industry operations.
Support the retention and protection of the rights and private property aspects of Oklahoma's surface and groundwater laws.
Support voluntary carbon capture and sequestration strategies in the energy industry.
Support the Oklahoma Corporation Commission efforts to properly administering funds for plugging of orphan wells.
Support state primacy over environmental regulations and energy and natural resource industry operations.
Staff & Committee Contacts
Staff Contact:
Dalton Miller
Government Affairs
Manager
dalton@okstatechamber.com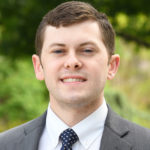 Committee Chair:
Craig Perry
Government Affairs Manager
OneGas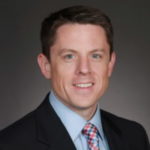 State Chamber members are invited to join one or more of our committees and be a part of helping shape our policy agenda. Using the link below, you can fill out a committee application form.