Monitor and analyze tax and economic development issues and legislation and their impact on Oklahoma businesses.
Support and defend continuance of the Rolling Stock Exemption and similar exemptions on transportation products.
Support the production and preservation of affordable housing for Oklahoma's workforce through legislation such as the Oklahoma Affordable Housing Act.
Maintain current standards for the annual administration of immunizations required for daycare, school, and college in accordance with the Oklahoma State Department of Health's approved schedule.
Support efforts to increase the number of health care providers and services in Oklahoma to reduce gaps throughout the system.
Support strategies that address education, job training, placement and stability for justice involved individuals and incentivize second chance employers.
Support additional funding for workforce training programs.
Support efforts to increase the number of critical occupations including engineering and IT professionals in Oklahoma.
Support expansion and continued development of the state's bioscience and research programs and attract new funding opportunities.
Support legislation that fully funds implementation of K-12 advance placement course requirements that promotes access to rigorous coursework and college credit opportunities.
Support further protections for our medical workforce facing increased incidences of violence in the workplace.
Support transparency, accountability, and efficiency in government contracts by ensuring that contracts are awarded based on criteria related to qualifications and expertise and on a competitive basis.
Oppose redirection of fees and funds derived for specific purposes to general revenue.
Support tax policy that encourages business growth and oppose tax policy that is harmful to business.
Ensure government does not use public funds to offer commercial services directly competing against private industry.
Protect, expand, and identify valuable economic development incentives, including but not limited to the following areas/programs: Automotive assembly and supply chain manufacturing, Governor's Quick Action Closing Fund, Home Office Tax Credit, Tax Increment Financing, current structure of Business Improvement Districts, Ad Valorem Manufacturing Exemption, Affordable Housing Tax Credit.
Support a sales tax exemption on an occasional sale of tangible personal property.
Support economic development strategies benefitting business and industries advanced technologies, new product development, market diversification, entrepreneurship, and seed capital.
Support legislation which would reform and modernize county assessors and assessment procedures.
Support a tax structure for all energy development that protects existing investment and promotes new capital investment in Oklahoma.
Support policies that ensure transparency for investors around ESG.

Support broad education reform efforts to improve education such as literacy, math literacy, and school choice.
Staff & Committee Contacts
Staff Chair:
Emily Crouch
Senior Vice President
Government Affairs
emily@okstatechamber.com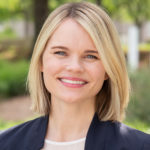 Committee Chair:
Katie Altshuler
Government and Community Relations Manager
Marathon Oil Corporation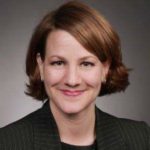 State Chamber members are invited to join one or more of our committees and be a part of helping shape our policy agenda. Using the link below, you can fill out a committee application form.