To expand and grow critical components of Oklahoma's economy, it is important to keep the manufacturing community engaged in policy making decisions which may help or hurt their ability to remain competitive and ensure an opportunity for growth.
Oklahoma's Manufacturers Association
For more than twenty years, the State Chamber has also served as Oklahoma's Manufacturers' Association. Representing small, medium and large manufacturers at both the State Capitol and in Washington, D.C., we have focused our efforts on issues critical to manufacturers' bottom line.
Support manufacturing work-based learning programs to increase the manufacturing workforce in Oklahoma.
Support manufacturers in the research and development endeavors and ensure there is access to capital resources for the commercialization of new ideas.
Support tax incentives promoting automotive assembly and supply chain manufacturing and its infrastructure in Oklahoma.
Protect current sales tax exemption for manufacturing of goods and support clarification of sales tax exemptions for current custom manufacturing, especially as it relates to double taxation.
Support expanding new sectors in manufacturing, including all the above energy sources on an equal playing field.
Reduce the regulatory and statutory burdens on manufacturers while assisting them in their efforts to comply with current laws and regulations.
Support innovative childcare solutions for Oklahoma workforce.
Staff Contact:
Dalton Miller
Government Affairs
Manager
dalton@okstatechamber.com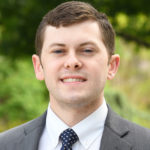 Committee Chair:
Jennifer Ellis
President & CEO
Cosmetic Specialty Labs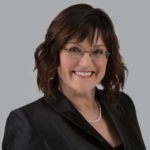 State Chamber members are invited to join one or more of our committees and be a part of helping shape our policy agenda. Using the link below, you can fill out a committee application form.